A visit to Polyhedra Fablab
The participants of the NELT Educational Program visited the Polyhedra Fablab studio in Belgrade.

Lecturer



Location

About the presentation
We visited the Polyhedra FabLab. During a several hours' presentation, Borko Jovanović presented the entire ecosystem of digital fabrication and 3d printing, followed by a series of examples and a demonstration of a digital model printing process. The participants were encouraged to collaborate with Polyhedra on their future projects in the field.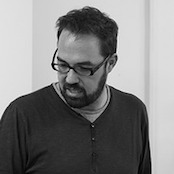 Borko Jovanović
Manager and innovator
Borko Jovanovic has extensive management experience in various telecommunications companies, especially in the domains of M&A, upscaling, turnaround, and downsizing in ICT industry. He is a founder of the Polyhedra FabLab in Belgrade, a studio with the goal of providing specific conditions and ecosystems for entrepreneurs, innovators, and designers, in order to help them materialize their ideas and turn them into prototypes and products.