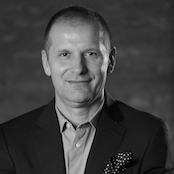 Borislav Miljanović
PR expert
PhD Borislav Miljanović is a founder and director of the regional communication group Represent System, consisting of agencies specialized in public relations and digital communications in Belgrade, Podgorica, Skopje, and Banjaluka, a business portal and magazine BizLife, The Content Studio redaction for content creation, Native Network startup in the domain of digital advertizing, and the Digital Element platform for analytics of web content.
He also founded London School for Public Relations (LSPR) in the region, which is the first specialized school that produced 23 generations of experts. Before becoming the director of Represent System, he spent more than ten years working as a journalist and editor for different media. The credit for founding the Public Relations Service for BK group also goes to him, and he was the first official public relations representative of His Royal Highness Crown Prince Aleksandar II Karađorđević.
He completed his bachelor studies at Law School at University in Belgrade, after which he became a magister and a PhD in Communicology at Faculty of Political Sciences. Borislav is the recipient of the award for personal contribution in the domain of communications, as decided by his colleagues - Serbian Public Relations Association. His participation in the development of the marketing thought was awarded by the Taboo agency, a magazine specialized for marketing communication. His contribution to the development of the PR field is acknowledged in the region, as evidenced by the award by Pro.PR Awards. He is dedicated to applying new technologies in communications industry.