Design & Crafts in Dialogue
As part of the two-year international project "Made In: Design-Crafts Narratives", Nova Iskra is announcing its kick-off conference on October 25th in Belgrade, titled "Design & Crafts in Dialogue".

Location
SPRAT (Cetinjska 15)


Duration
from 9.30 AM to 5.30 PM



Fee
Free, via application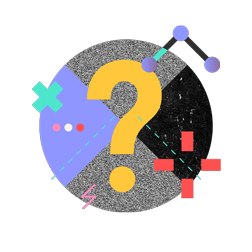 What is it about?
The project will explore relationships between contemporary design/art and traditional crafts, while the conference will feature talks and other activities by designers, scholars, entrepreneurs, artists and organizations from Sweden, UK, Austria, Croatia, Serbia, Germany and Slovenia. The project is co-funded by the Creative Europe program of the European Union.
MADE IN is a research, design and heritage initiative encouraging collaboration and knowledge exchange between traditional craftsmen and contemporary designers. The aim of the project is to revitalize crafts tradition and educate designers about material and immaterial heritage, thus creating new, authentic and more sustainable face of contemporary design. The MADE IN project aims to promote European craft heritage and innovative contemporary design to general public. The goal of the project is to establish knowledge exchange platforms, constructive dialogue, and ultimately, new collaborative practices between craftsmen and designers.
It aims to accomplish this goal through numerous activities, such as mapping research conducted in all partnering countries, several conferences and expert seminars, design residencies, workshops, publications and a final exhibition, as well as the development of an online portal, an inventory of knowledge holders of sorts. MADE IN emerged from the heightened awareness of the crucial role that traditional crafts and manufactories play in creating and sustaining local and European identity.
On Thursday, October 25th from 9.30 AM to 5.30 PM, Nova Iskra will host the kick-off conference of the project at SPRAT venue in Belgrade (Cetinjska 15). Detailed schedule and more info about the project can be viewed at the following link http://bit.do/made_in_belgrade.
The rich, international program will include opening keynotes from the distinguished scholar and professor Alex Coles (University of Huddersfield, UK) and Ivana Fabrio (School of Design, Faculty of Architecture, University of Zagreb), followed by presentation from designers and artists such as Emelie Röndhal (SE), Sanja Rotter (HR) and Marija Đorđević (Naša posla, RS).
Several flagship projects dealing with researching and building upon the craft heritage from a design standpoint will be presented: SPOK by Form/ Design Center from Malmö will be presented by Anna Gudmundsdottir (SE); activities of Werkraum Bregenzerwald will be presented by its director Thomas Geisler (AT), former Head of Design at MAK in Vienna and co-founder of the Vienna Design Week; acclaimed curator of BIO Design Biennial from Ljubljana Maja Vardjan (SI) will present Hidden Crafts; while Oaza (HR) will talk about Made In Ilica, the initial seed from which this international collaboration has sprung. Building successfull bridges between the two domains will also be showcased by several local brands and niche retailers aiming to bring new values to the market, such as NITI Designed kilims & blankets, Makadam and Folkk, all hailing from Serbia.
The conference space will be enriched by a presentation of the artistic project Belgrade, Work of Thy Hands by the German artist Franziska Wicke, depicting portraits of Belgrade artisans whose crafts are slowly but surely dying out, who are all photographed within their workshops, accompanied by their unique stories.
Made In: Crafts-Design Narratives is a two-year project co-funded by the Creative Europe program of the EU. The project is led by Museum of Arts and Crafts – MUO (Croatia), and involves distinguished partners with extensive experience in the field: Werkraum Bregenzerwald (Austria), Museum of Architecture and Design – MAO (Slovenia), Oaza Collective (Croatia) and Nova Iskra and Mikser (Serbia).
The notion of the handmade has shifted from the margins to take centre stage. Craft's value is increasingly recognised across creative, economic, social, cultural and political contexts. Amidst dissolving disciplinary boundaries and the widespread appropriation of craft, its meaning is changing. While its claims to values such as authenticity and anti-consumerism are in question, craft could potentially take on new value in the future of manufacturing. 
(Alex Coles, Post-Craft: Towards New Economies of Making)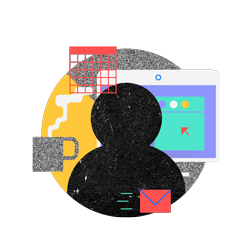 Who is it for?
The conference is aimed at designers, design students, researchers, curators, academics, entrepreneurs or design brand managers, small manufacturers and artisans alike. Anyone interested can attend, but application is mandatory via the online form http://bit.ly/designandcraftsindialogue, not later than by Tuesday, October 23rd at midnight. Delegates will be notified of their confirmed participation by the following morning, while the total capacity of the event is limited to 100 participants. Advantage will be given to those applicants whose professional or educational practice is closely related to the conference topics.