Maker meetup
New Year's Maker Meetup organized by Polyhedra team.

Lecturer



Location

About the presentation
Polyhedra team will gather makers from its community with the idea to exchange experiences in work with 3D printers, laser cutters, CNC plunge millings, Arduinos, microcontrollers and other equipment found in Fab Labs and Maker Spaces. 
Furthermore, talented youth from the local hardware startup scene will present themselves to start a discussion about product development issues, but also about different forms of digital fabrication that the product is going through within the phases of the prototype realization.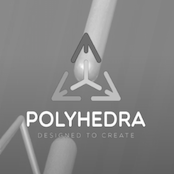 Polyhedra
Maker space/fab lab
Polyhedra team believes in the power of innovation, having knowledge and experiences to bring ideas to the market in the right way. Polyhedra have formed an operational group, specialized for each part of the production cycle. Most of the prototype production is done at the Polyhedra space, including machine processing, cutting, engraving, 3D print, etc. Polyhedra is registered as a fab lab in the global fab lab register, under the patronage of the Fab Foundation.