Tech Breakfast
Join us for Tech Breakfast, which from now on will be organized monthly at Nova Iskra on Dorćol!

Location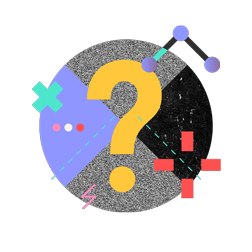 What is it about?
This month, Nova Iskra and Heapspace entered into a long term partnership, this collaboration means that from now on the Technological Breakfast will be held at Nova Iskra Dorcol! We are looking forward to this co-operation and on this occasion, we invite you to join us on Wednesday in the atmosphere of fresh coffee and home-made rolls to talk about entrepreneurial ideas. 
Tech Breakfast is a regional event that promotes entrepreneurship, and is held in Belgrade, Zagreb, Novi Sad and Subotica, organized by Heapspace community. The concept of the event is short lectures about entrepreneurial ideas, businesses and projects, with an aim to exchange experiences and gain new contacts. Lectures last five minutes, followed by a two minutes Q&A. The event is followed by coffee, home-made rolls and surprise gifts.
This Wednesday the Technological Breakfast lecturers are:
Stefan Salatić (Bstorm)
Bstorm is a company that creates products focused on mobile applications and startups, in order to develop innovative ideas this company strives for greater influence in the world. From the very idea, ​​business value, user experience and design, through implementation and project management, to the maintenance and monitoring analytics they provide all services necessary for a successful product.
Gordana Jovanović (Donorum)
Association Donorum is an initiative of young people to facilitate the process of redistribution of surplus food to those in the easiest and fastest way to reach the most socially vulnerable. This online platform enables daily monitoring of food availability and creates conditions for improving the existing system between user organizations and food donors.
Artjom Suvorov (Shtreber)
Shtreber is an internet portal designed for school children. On this portal, students find lessons for school created in a fun way under the slogan "Less learning and more fun".
Aleksandar Šćepanović (Zanateria)
Zanateria, Kraft department store: Online store for products of small producers who can not or do not want to enter the large distribution chains.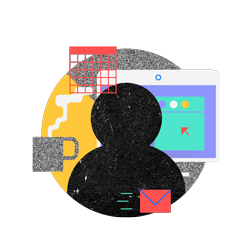 Who is it for?
The event is aimed for a wider audience, specifically for all those who have an entrepreneurial spirit and who want to be informed about potential challenges, but also the good aspects of starting a business. Also, Technological breakfast can be interesting in the context of networking – the first morning coffee accompanied by warm rolls provide a favorable environment for the acquisition of new acquaintances.