16 May 2023
A Transformative Journey of Exploration and Collaboration at Nova Iskra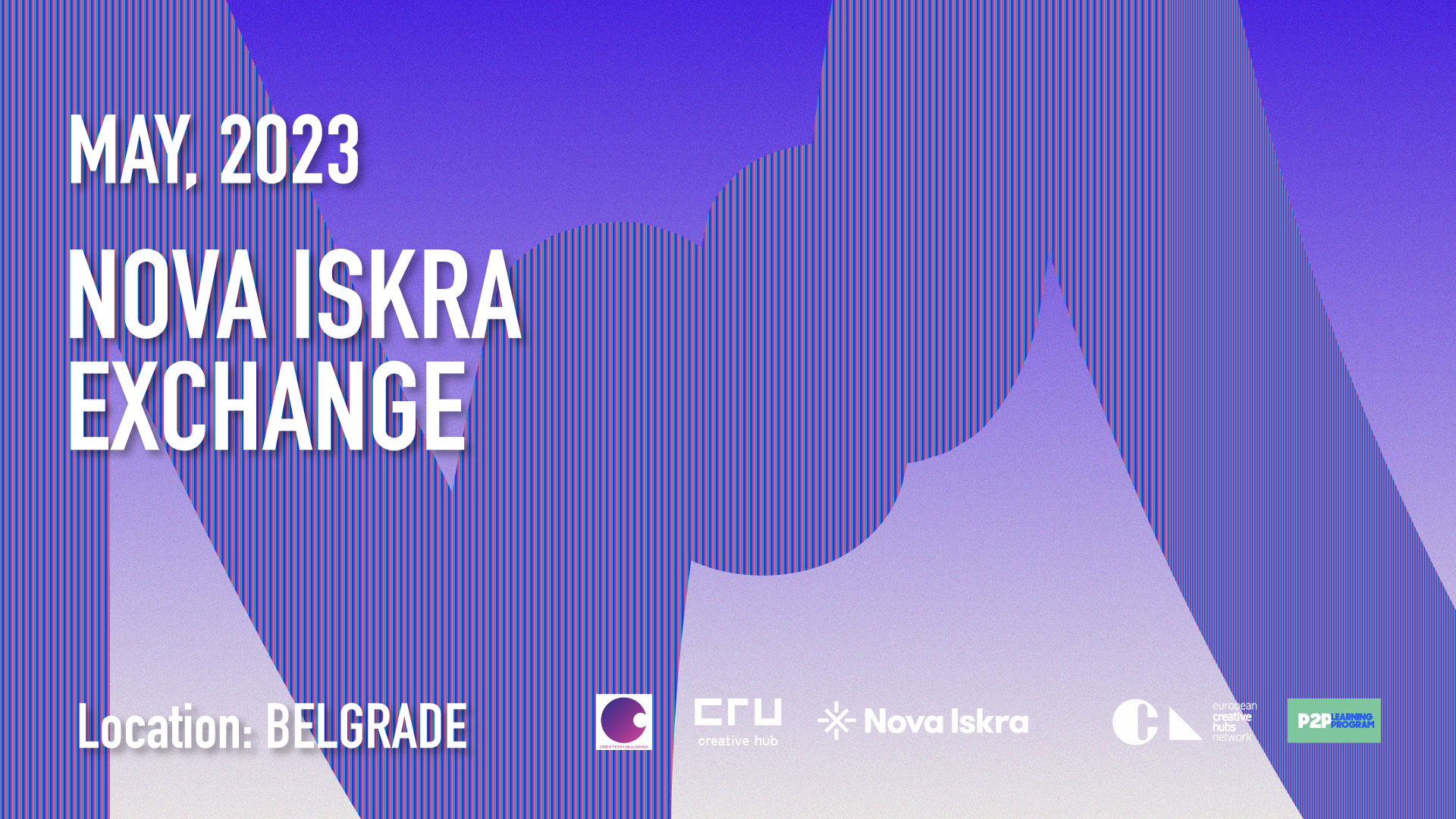 Nova Iskra is thrilled to share the remarkable experience of hosting a transformative 5-day visit, where creative minds from CRU Creative Hub, Createch Bulgaria, and our vibrant community came together to embark on a journey of exploration, collaboration, and knowledge sharing. This unique gathering allowed us to delve deep into the realms of community management and the profound impact of Media Arts within our local context.
Under the umbrella of the Twin Hubs and P2P Learning Program, generously supported by the European Creative Hubs Network, this exchange brought forth a dynamic space where boundaries were pushed, innovative ideas were exchanged, and new connections were forged. Our shared commitment to pushing the frontiers of creativity propelled us towards engaging discussions and valuable insights.
Captured against the backdrop of our vibrant workspace at Nova Iskra, located in the heart of Dorćol, Belgrade, Serbia, this visit epitomized the excitement and energy that permeated throughout the week. The inspiring atmosphere and collaborative spirit allowed us to explore our common ground, exchange ideas, and uncover fresh perspectives on community management and the transformative potential of Media Arts.
As we navigated through thought-provoking discussions, we found ourselves immersed in profound conversations that not only deepened our understanding but also sparked innovative approaches and strategies. The diverse range of backgrounds and expertise among our participants contributed to the richness of these exchanges, fostering an environment of shared learning and growth.
The impact of this visit extended beyond the 5 days, as it laid the foundation for future collaborations and ongoing dialogue between our communities. The connections formed during this transformative journey will continue to strengthen the bonds between CRU, Createch, and Nova Iskra, fostering a network of like-minded visionaries dedicated to propelling the creative industries forward.
We extend our heartfelt gratitude to all the participants, as well as the European Creative Hubs Network for their unwavering support. Together, we are charting new territories, igniting creativity, and shaping a brighter future for the creative ecosystem.