Challenges of Small Food Manufacturers in Serbia
The representatives of the two brands Happy Honey and Šumska tajna will share with us their own experiences of brand development, branding and their expansion on both the local and global market.


Lecturers



Location

About the presentation
Within the Premium Food Design Hub program, Nova Iskra provides support to a few selected local high quality food manufacturers, with a goal to improve their capacity to participate on a competitive global premium food market.
In addition to the series of workshops, expert and mentor sessions with professionals from the domain of strategic development, market analysis, food safety and production, which make up the core of this program, an important aspect of the program is represented through the exchange of experiences with colleagues who have fresh practice in this domain.
Among them are two brands, called Happy Honey and Šumska Tajna, these two manufacturers in the field of premium food products can now be found not only on the local, but also on the international food market.
Darko Mandić, co-founder and the director of the company Happy Honey, together with Nikola Stanišić who launched the brand Šumska Tajna, will talk about their experiences, how they created their promotional and investing strategies, and also about the bigest challenges they faced on the international level.
The Happy Honey products  are made of raw honey with the flavors of cocoa, raspberry, apricot, ginger and plum, while Šumska tajna products present a series of spreads made from forest mushrooms that are categorized as premium food products.
In addition to the presentation of these two brands, the program will also include a conversation with guests in order to make the audience and participants of the Premium Food Hub familiar with the process when it comes to product, brand and business development in this particular domain.
USAID Competitive Economy Project, initiated Premium Food Design Hub, a new concept of support for high quality food production in the Serbian food industry. The goal of this initiative is to provide a diversified range of products of high value on the local and global market.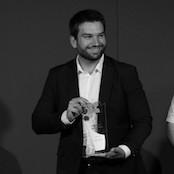 Darko Mandić
Suosnivač i direktor - Happy Honey
Suosnivač i menadžer kompanije Happy Honey. Već šest godina se bavim razvojem prehrambenih brendova u zemlji i inostranstvu sa fokusom na premijum proizvode. Nastupao na prestižnim sajmovima ANUGA u Kelnu, Fancy Food u Njujorku, Foodex u Tokiju, PLMA u Amsterdamu. Suosnivač i generalni direktor Happy Honey od 2017. godine koji je proglašen od strane PKS za Najbolje iz Srbije 2017. u kategoriji: Najbolje uvođenje startup preduzeća. Happy Honey je i osvajač nagrade SIAL Innovation Selection za 2018. godinu u Parizu i izdvojen u MyRecipes.com online izdanju o hrani magazina Time u Americi.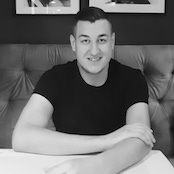 Nikola Stanišić
Osnivač - Šumska Tajna
Osnivač i izvršni direktor kompanije Stanišić BIO koja pod robnom markom Šumska Tajna proizvodi namaze od šumskih pečuraka. Nikola je pre ovoga bio osnivač i vodio NGO "Mladi sa Idejom" koja se bavila širenjem svesti o preduzetništvu mladih kao promocijom programa donacija raznih vrsta na području Novog Sada.
Pored toga bio je aktivan u porodičnoj firmi koja se bavi proizvodnjom voćnih rakija Destilerija Stanišić, u sektoru komercijale
Edukovao se u domenu e-business-a i marketinga.