CREATOUR PORTUGAL: CREATIVE TOURISM AS A CATALYST FOR CULTURE AND TOURISM FUSION
Presentation of the Creatour project, organized by Creative Europe Desk Serbia – subprogram culture and UNESCO Department for Cultural Policy and Management.

Lecturer



Location

About the lecture
Connecting culture, heritage, tourism, and local development, CREATOUR is a three-year-long research project that analyses the development of creative tourism in small towns and rural areas all over Portugal, using "bottom-up" approach, ideas, and experiments, as well as knowledge obtained through networking.
The project encompasses five research centers and forty pilot projects, independently designed, implemented, and executed throughout four regions. Taking into consideration the limited knowledge about creative tourism models in small communities and rural areas, these pilot projects also act as research stations exploring the potential growth, possible approaches and challenges in creative tourism.
The lecture represents a summary of implemented projects and all the lessons learned from them. The lecture is in English.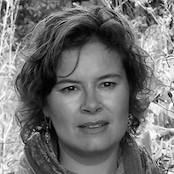 Nancy Duxbury
Researcher and Coordinator of the ''Cities, Cultures and Architecture'' research group at CES
Nancy Duxbury, PhD, is a Researcher and Co-coordinator of the ''Cities, Cultures and Architecture'' research group at CES. She is the Principal Investigator of a major research project on creative tourism, «CREATOUR: Creative Tourism Destination Development in Small Cities and Rural Areas» (2016-2019). Her research also focuses on culture and sustainability, cultural planning, and cultural mapping. She is part of the Organizing Committee for the Training Series ''Publish-do-not-Perish: Survive the Stampede'' which offers Advanced Training Seminars for PhD and post-PhD researchers. She is an Adjunct Professor of the School of Communication, Simon Fraser University, Vancouver, Canada, and the School of Urban and Regional Planning, University of Waterloo, Canada. She holds a doctorate in Communication and a masters in Publishing from Simon Fraser University. Her research has examined municipal involvement in cultural development, cultural infrastructure, cultural indicators, culture and sustainability, cultural policy, and book publishing.