Déambulations
French illustrator Antoine Eckart will present his work to the Belgrade audience with his exhibition entitled déambulations at Palmas Boutique.

Lecturer



Location

About the presentation
French illustrator Antoine Eckart, the guest of this year's Designer in Residence program of Nova Iskra, French Institute in Serbia and EUNIC Air program, will present his work to the Belgrade audience with the exhibition déambulations, that will open on Friday, November 24th at 7PM at Palmas Boutique. The exhibition will be on display until Sunday, November 26th.
Déambulations (meaning: wondering) exhibition will be realized at the end of his month-long residential stay in Belgrade, which was supported by the French institute in Serbia and the EUNIC network.
The exhibition will showcase his selected works, as well as new silkscreen graphics produced during his stay in Belgrade.
Antoine was a guest of Nova Iskra in November, as a part of the Designer in Residence program. During his stay in Serbia, he participated in a number of public presentations in Belgrade and Pančevo.
 PALMAS BOUTIQUE is an independent shop that offers a wide range of products ("from low to high end"), from fashion and accessories to independent publications and artworks, with a focus on young authors, designers and brands from Belgrade.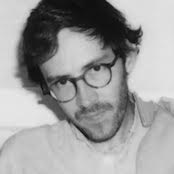 Antoine Eckart
Ilustrator
Antoine Eckart is an illustrator and graphic designer from Lyon, who equally deals with client work through Alles Gut studio, as well as self-initiated projects in the domain of independent publishing. He works closely with the cultural and music scene in France.