FTW! Gaming Hub: Selling Shovels in the Games Industry
Nova Iskra proudly announces the second season of the FTW! Gaming Hub program. This month, we are starting with a lecture about different approaches in game development, in a collaboration with Prune Games studio.

Lecturer



Location

About the lecture
There is much more to the games industry than just programming, 3D modelling or game design. As a very complex industry, it consists of a large number of connected fields which all contribute to the game development life cycle.
Within the first lecture in this season, Chris Filip will talk about the alternative professions that the individuals passionate about games can choose from, including being a streamer, game journalist, tool creator or a service provider, to find their place in this fast-growing industry.
We often forget that the game development process involves a lot more different professions, than just programming. This industry needs project managers, quality control managers, salespersons, as well as people in marketing and HR.
Prune Games, our partner in this program, is a Belgrade based gaming studio whose focus, along with developing games, is to further develop local community by bringing experienced people from the industry to share their knowledge and provide hands on experience.  http://prunegames.com/
Last December, creative hub Nova Iskra launched a special program cycle dedicated to the gaming industry, entitled FTW! Gaming Hub. In second season, interesting and inspiring lectures will be presented every month to a wide audience and young professionals, as well as those interested in entering professional gaming. The topics will include various aspects of this fast-growing industry, which has been experiencing great expansion in our region for the past several years.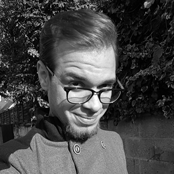 Chris Filip
Co-founder and Director of Game Anglia
Chris Filip is co-founder and director of the Game Anglia, the biggest game developer conference held in the East of England. As a general multitasking octopus of Game Anglia, Chris keeps its vision relentlessly moving forward. A Romanian born, 2014 graduate from the Computer Games Design course at the University of Suffolk, he has worked for game companies such as Ubisoft and as a product manager in the mobile games industry. He is passionate about education and opportunities for young people, creating Game Anglia to promote game development opportunities in the East of England. You will find Chris flying the flag for Game Anglia at game jams, speaking at educational events and generally showcasing their work and mission around the world.