Join the Transnational Launch of Collab 4 Hy Sust CCI Project in Plovdiv or Online

Instructor




Fee
There is no submission fee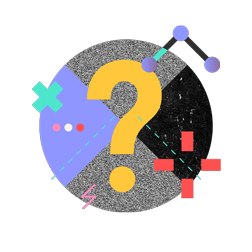 What is it about?
Join us in Plovdiv (Bulgaria) or virtually to be part of the highly anticipated transnational launch event for the 𝐂𝐨𝐥𝐥𝐚𝐛 𝟒 𝐇𝐲 𝐒𝐮𝐬𝐭 𝐂𝐂𝐈 project! Secure your spot by registering here.
𝐓𝐡𝐞 𝐞𝐯𝐞𝐧𝐭 𝐢𝐬 𝐬𝐭𝐫𝐚𝐭𝐞𝐠𝐢𝐜𝐚𝐥𝐥𝐲 𝐝𝐞𝐬𝐢𝐠𝐧𝐞𝐝 𝐭𝐨 𝐚𝐝𝐝𝐫𝐞𝐬𝐬 𝐭𝐡𝐞 𝐬𝐩𝐞𝐜𝐢𝐟𝐢𝐜 𝐧𝐞𝐞𝐝𝐬 𝐨𝐟 𝐂𝐫𝐞𝐚𝐭𝐢𝐯𝐞 𝐚𝐧𝐝 𝐂𝐮𝐥𝐭𝐮𝐫𝐚𝐥 𝐈𝐧𝐝𝐮𝐬𝐭𝐫𝐢𝐞𝐬 (𝐂𝐂𝐈) 𝐨𝐫𝐠𝐚𝐧𝐢𝐳𝐚𝐭𝐢𝐨𝐧𝐬 𝐢𝐧 𝐭𝐡𝐞 𝐁𝐚𝐥𝐤𝐚𝐧 𝐫𝐞𝐠𝐢𝐨𝐧, amplifying their visibility in the process. Leveraging Plovdiv's distinguished reputation as a European Capital of Culture, this event will serve as a catalyst for fostering collaboration and innovation within the sector.
The Transnational Launch Event is organized by Intercultura consult in collaboration with Plovdiv – European Capital of Culture 2019.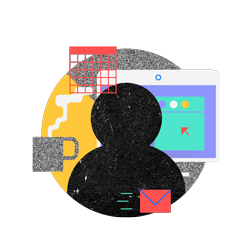 Who is it for?
The Transnational Launch Event aims to delineate and address the distinctive requirements of CCI organizations in the Balkans, further magnifying their presence. The backdrop of Plovdiv's esteemed cultural heritage lends an ideal backdrop to this endeavor, fostering an environment conducive to meaningful partnerships.
A key highlight of the event is the knowledge-sharing session featuring esteemed partners: Materahub, Syn+ergasia, and Det Flyvende Teater. Drawing from their extensive experiences, these partners will expound upon strategies to cultivate creative practices that navigate critical challenges, including audience expansion and organizational sustainability. This exchange of insights is poised to stimulate attendees, sparking innovative concepts that can drive positive transformations within the CCI sector.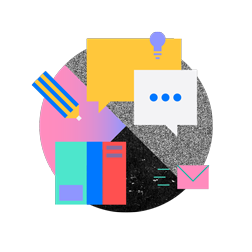 What's in it for me?
The Transnational Launch Event ensures a dynamic and enriching experience for participants, arming them with indispensable tools, profound insights, and invaluable networks that are essential for thriving in the intricate landscape of the CCI ecosystem.
𝐌𝐚𝐫𝐤 𝐲𝐨𝐮𝐫 𝐜𝐚𝐥𝐞𝐧𝐝𝐚𝐫 𝐟𝐨𝐫 𝐒𝐞𝐩𝐭𝐞𝐦𝐛𝐞𝐫 𝟏𝐬𝐭 to seize this extraordinary opportunity and play an integral role in shaping the trajectory of the creative and cultural industries across South East Europe.
Collab 4 Hy Sust CCI is co-funded by the Creative Europe Programme of the EU.
Selected mentors
More information soon