Kid Hub organizes the second Global Children's Designathon at Nova Iskra Workspace Dorćol
At the same time, one thousand children around the world design solutions for a better planet.

Location

Instructor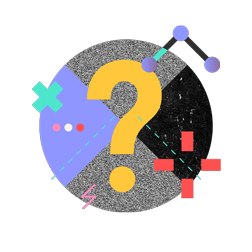 What is it about?
This year, "Global Children's Designathon" is happening at the same time in 40 countries, for the second time in Belgrade on November 16th at Nova Iskra Workspace Dorćol.
Among 1200 children from all around the world, this time there will also be 30 children from Serbia. 
At this competition, children will work in small teams while creating solutions using electronic components, coding in Micro:bit using different creative materials. Children are going to work with educators in the field of design, ecology, sustainable development and new technologies.
The competition is taking place according to the unique methodology of Designathon, which prepares children around the world to design the future, teaching them to use creativity and new technologies. After finishing Designathon, children will have an opportunity to present their solutions to the jury made of people from educational sector, sustainable development, social entrepreneurship, IT and media, while the three best eco solutions are going to be awarded.
Designathon Works R is a maker educational program from the Netherlands that encourages the development of children's entrepreneurial skills, ages 7 to 18, with a goal to create innovative ecological solutions structured around the UN's global goals for sustainable development using new technologies.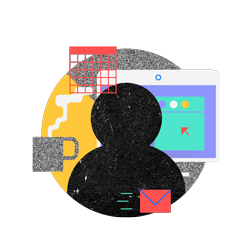 Who is it for?
KIDHUB – children's hub dedicated to strengthening the creative potential of children age 7 to 18 and improving the employment of young people through innovative educational programs that integrate IT, STEAM (science, technology, art, mathematics), maker education, design, social innovations and creative entrepreneurship. KidHub is also part of global educational network Designathon WorksR. More about them check here: www.kidhub.rs 
Contact: Tijana Jovanović Petrović, +381 64 138 96 16, office@kidhub.rs
—————————————————————————————–
The donor of the program is World Wide Fund for Nature (WWF) and its realization is in collaboration with Embassy of Sweden, Coca Cola Hellenic, Creative Center, Dexy Co, Nova Iskra, Center for development the culture of the children's rights C31, JCI Belgrade.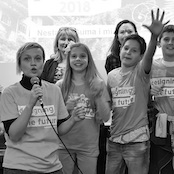 Kid Hub
Organization dedicated to programs for children
Kid Hub is a place for the realization of children's ideas. They accomplish their mission through creation and realization of interdisciplinary educational programs for children age 7 to 18, that integrate STEAM, design, IT, ecology, personal development and entrepreneurship. They support children's interests and development of skills, so they could create the world according to their needs.