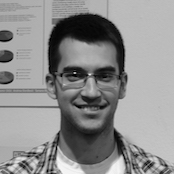 Marko Dragićavić
Teaching Associate / Faculty of Architecture, University of Belgrade - Member of the Green Building Council of Serbia
He completed his Master of Academic Studies in 2017 at the Faculty of Architecture, University of Belgrade, where he has been working as a teaching assistant since 2015.
He is the recipient of the first prize for the 2019 eVolo International Contest for Solitaire of the Future, with the project of a vertical landfill in Belgrade that produces electricity from recycled waste; first award for the solution of the main town square in Leposavic (2019); second award from the Urban Planning Salon for the reconstruction of the old town of Ivanjica (2018); second award for the residential complex in Trnava (2017) and second award for the reconstruction of the Weifert Brewery in Pancevo (2015).
He narrows his field of interest to industrial facilities, digital design and graphic programming.