Pop-up group selling exhibition
We invite you to the Pop-up group selling exhibition of small formats and a pre new years' matinee, organized by Kulturforum!

Lecturer



Location

About the presentation
A tenth group exhibition of small formats entitled "Meeting" gathers over 80 local and international fine and applied artists of the younger generation with more than 200 artworks, chosen at the open call realized by Kulturforum on the social media. It represents the intersection of the current fine art scene of young authors. The exhibition will be exhibited in Novi Sad from December 16th to 29th, and after that, it comes to Nova Iskra Workspace Dorćol as a pop-up exhibition for a couple of hours. You can expect the current artworks of young artists at affordable prices, as well as some refreshments of our Branč restaurant. 
Since 2014, Kulturforum occasionally organizes Group selling exhibition of small formats as a review and promotion of local fine and applied art scene artists of younger generation, as well as programs for audience and market development of art.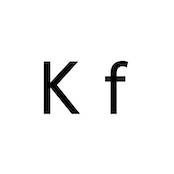 Kulturforum
Organization and production in Arts and Culture
Since 2012, Kulturforum association has dealt with organization and production in Culture and Arts. In its programs, Kulturforum focuses on diffusion of cultural and artistic content, strengthening cultural needs and developing artistic and creativity market, especially of younger artists. Since 2014, in collaborations with Kosara Bokšan and Petar Omčikus Foundation, since 2016 with O3on Art project and the Pro3or Gallery, Kulturforum runs gallery programs and gathers a creative community with more than 200 artists, designers and creatives of younger generation, as well as increasing audience that follows their work. Kulturforum wants to strengthen the mobility and mediates artistic, cultural and social contents to local and microlocal communities. 
More information about current events is available on Facebook and Instagram.