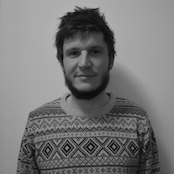 Predrag Momčilović
Expert in the field of environmental protection.
Predrag Momčilović is an assistant on projects within the program area of Energy, Climate and Environment at the Belgrade Open School. Together with the team he participates in the preparation and realization of activities, in writing project proposals, as well as in research work. Predrag has completed elementary and master studies at the Faculty of Geography in Belgrade, the direction of Geospatial Basics of the Environment. He is currently a PhD student in the field of Geoscience.
He is a member of the editorial board of the Mašina magazine and the editor of Glasnik Okvir.