From Swiss with love: Other Side book & Neograd font presentation
Presentation of the book about the Other Side project – An interactive poster project by Swiss and Balkan artists. Discussion about new Swiss – Serbian residence program as well as presentation of Neograd font inspired by New Belgrade by Nort.

Lecturer



Location

About the presentation
The exhibition OTHER SIDE is a continuity of the one done in Serbia, two years ago. This time, 89 participants of 4 different countries were invited to develop a two sides poster project. The aim is to encourage the artists to come to grips with a subject that confronts them either directly or indirectly and to go beyond preconceived ideas. By inviting them to share an individual interpretation, the posters introduce us to different cultures with different personal concepts.
The artists will thus deal with a range of everyday subjects while struggling to break free from the usual clichés. These creations will also facilitate an encounter with Balkan artists, inviting them to compare their reality with that of the Swiss artists, and vice versa.
NORT is a type foundry established in 2018. by Nico Aurel Inosanto (Nootype), Raphael Picard (Quadraat) and Théophile Glauser (U-Zehn). Trained between La Chaux-de-Fonds and Berne (CH), they had the opportunity to meet in Neuchâtel (CH) through other creative projects, linking graphic design, silkscreen and typography. It's during the artistic residency of 2018. in Belgrade, set up by the intercultural association Cabinet SR:CH, that their first collaboration begins. Invited for this first edition, the trio decide to design "Neograd", a new modern typeface, with the idea to share it with Serbian graphic designers for cultural projects. Inspired by the urban space of the city of Belgrade and its public display structures, the character set takes into account the use of the Cyrillic and Latin alphabets from the Serbian culture.
Typeface will be available middle of June 2018. For more information, please contact info@cabinet-sr.ch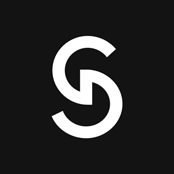 Cabinet SR:CH
Designers
Le Cabinet SR:CH is an association which aim is to exchange knowledge about design, provide experience and share cultures between Switzerland and Serbia.