Team culture
The first mentor workshop within the 3rd cycle of Nelt educational program. This workshop will introduce the tools and methods for creating and keeping the good team dynamic and culture.

Lecturers



Location

About the workshop
Experience shows us that working with others can sometimes be very frustrating, distracting and not that effective. This workshop detected possible reasons for that, and offered practical solutions and suggestions on how to create and maintain good team dynamics. This session will indicate which specific skills need to be improved in order to become a productive part of a successful multidisciplinary team, which should recognize, articulate and define challenges and problems, but also take an active role in their resolution.
This workshop presents the beginning of a mentoring process with Nana Radenković and Milica Pekić that will last throughout the 3rd cycle of Nelt educational program.
Studies show that teams have better predispositions for innovation, they are quicker in spotting mistakes and problems and are finding better solutions regarding challenges, offering suggestions for improvement.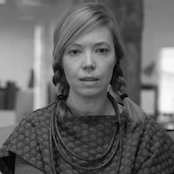 Nana Radenković
Educator and mentor in the field of Entrepreneurship
One of the co-founders of Nova Iskra, where from the very beginning she is actively engaged in creating special educational programs for the wider community of our hub and the general public. Nana is devoted to creating special educational programs with the aim to provide young professionals with the skill sets necessary in an increasingly fluid and shifting job market, as well as challenging economic and social circumstances, not only on the local but on the global level.
Nana is designing programs, projects and partnerships which are contributing to empowering individuals and teams through education, one that expands our knowledge and experience, improves skills, and contributes to our overall personal improvement and development.
Nana Radenković holds an MA in Management in Culture, Interculturalism and Mediation in Balkans (University of the Arts Belgrade) and BA in Art History (Philosophical Faculty of Belgrade University). She has great professional experience in public, private and civil society organizations in the fields of art, culture and cultural industries. She is also the founder of the KidsPatch festival for children, and was a guest professor at the Faculty of Media and Communications in Belgrade, as well as one of the mentors in the Creative Mentorship program.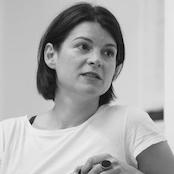 Milica Pekić
Curator
Milica Pekić, art historian and curator from Belgrade. Currently, She is finishing her doctors deegree at the Department of Modern Art at the Faculty of Philosophy in Belgrade. She is a co-founder of the KIOSK Platform for Contemporary Art, and since 2002 she has been actively involved in the creation, development and realization of this platforms projects. She was also the curator of the O3ONE gallery in Belgrade from 2004 to 2007. As a curator, she participated in numerous projects at the local, regional and international level. She completed the international program "European Diploma in Cultural Management", as well as the program of the US Government entitled "Cultural Management in the US". Since 2013 she has been working as a program director at the Gallery12HUB in Belgrade. She is one of the founders of the Independent Cultural Scene of Serbia Association and is currently the President of the Managing Board of KOOPERATIVA, the Regional Platform for Culture. Her works and essays have been published in numerous journals, publications and catalogs.