Clean and Green Food for Tomorrow
Through special program dedicated to food, audience in Serbia will find out more about some of the best Swedish experiences when it comes to sustainable approaches to the processes of production, preparation and consumption of food.

Lecturers



Location

About the lecture
Clean and Green Food for Tomorrow is created with the idea to mark a century of diplomatic relations between Sweden and Serbia and is supported by the Embassy of Sweden in Belgrade and Swedish Institute.
The program will host 2 lectures at Nova Iskra on Thursday –  Urban gardening and Edible Business Models go Sustainable.
First in a row lecture is about  Urban farming – Commercial farming in Gothenburg City, by Jonas Lindh and William Bailey, representatives of the first urban farm KAJODLINGEN, situated in Frihamnen in Gothenburg.
Jonas Lindh and William Bailey will share their experiences as city farmers in Gothenburg, Sweden. They will explain why and how they started their business, and share the challenges they face in this process.
Green and Clean Food for Tomorrow is specifically designed for managers of restaurants and hotels, and the general public. The idea is to raise awareness of the importance and benefits of "smart" management of food waste. Recent practices and innovations in this area are still quite unknown in our region, and this program provides a unique opportunity for professionals in this sector to learn about the innovations and good practices coming from Sweden.
Second lecture about Edible Business Models go Sustainable – by Emil Bruun Blauert (NEAT).
This lecture will show how and why the best restaurants, hotels and food entrepreneurs all over the world are investing in sustainable business models inspired with the concept "from fork to farm". This presentation offers insights from the growing landscape of edible, sustainable businesses and identify relevant challenges and potentials for a modern food business and presents a number of business cases where profit and sustainability successfully goes hand in hand.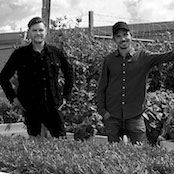 Kajodlingen
Ecologists
Jonas Lindh and William Bailey, both with their roots in Human Ecology, Behavioral Sciences and community gardening, met in late 2015 and decided they wanted to grow commercially in Gothenburg. With high-end chefs and citizens longing for good food as their main customers, they are now in the beginning of their second season as city farmers. In March 2017, they completed a roof top garden at Clarion Post Hotel and are continuing their search for new exciting vegetables and herbs, more land in the city and the magic intersections where they can make a living from their small scale but effective production of vegetables.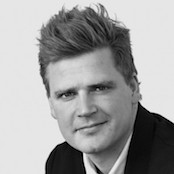 Emil Bruun Blauert
Business consultant
Emil Bruun Blauert is the founder of NEAT and works as an independent advisor and facilitator for businesses and organizations looking to make food and sustainability a core part of their strategy and vision. NEAT develops roadmaps to edible, sustainable business models for existing and new businesses that would like to strengthen their business or create a strong business case from the very beginning. In 2016 NEAT developed the method Good Company. Emil is an experienced advisor, facilitator and business developer. He is the former Managing Director of the culinary institute Meyers Madhus in Copenhagen Denmark - founded by the gastronomic entrepreneur Claus Meyer.