DACIDA CREATIVE THERAPY #4 – Being original in stock photography
What does it mean to work as a stock photographer and still be creative?
What is the path from creating an idea to actually uploading a photo?

Lecturers



Location

Entrance
Free by application
About the panel
The guests of this month's meetup are AUD SHULE Studio and Boris Jovanović, who work through the Stocksy platform for 5 years now. This platform created the space for more authentic and more creative stock photography. We are going to talk about how their path from designers to contributors at Stocksy looked like, how they pick themes and create editorials and what is important if someone wants to start a career as a stock photographer.
DACIDA is an online community that gathers artists with a goal to research, exchange experiences and start a dialogue about what it means to be an artist in the 21st century.
DACIDA CREATIVE THERAPY is a cycle of meetups for creatives, discussing the topics relevant to the creativity and existence of artists today.
The applications for the meetup are mandatory and available at https://dacida.org/.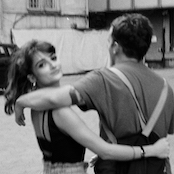 AUD SHULE
Creative studio
Studio from Belgrade specialized in fashion and product photography. Marko Milanović (29) is a graphic designer from Belgrade, who became a contributor at Stocksy at the end of 2014 and continued directing his own professional career as a photographer. He is an active graffiti artist. Ana Šulkić (29) is an architect, representing Serbia at the 15th Venice Biennale in Architecture. Together with Marko, she started AUD SHULE Studio in 2017, where she is responsible for art direction, scenography and styling. She also works as a movie scenographer.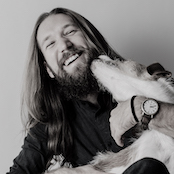 Boris Jovanović
Stocksy Editor
Graduated graphic designer. He loves illustration, but he has been engaged in photography since high school. Since 2014, he has been an active member of the Stocksy United. He worked with Lays, Mts, Adidas, Plazma, Rosa. Last two years he has also been an editor at Stocksy, as well as an active freelance photographer.