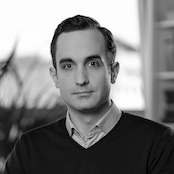 Nemanja Đrođević
Program Director for Education - Digital Serbia Initiative
He runs programs of the Digital Serbia Initiative in the field of non-formal and formal education at all levels. This non-profit organization, which currently gathers 25 organizations and companies from various economy sectors, advocates the digital transformation of Serbia, he sees the key connection force in education, that is going to ensure the whole society to develop contemporary knowledge and skills.
In the beginning of his career, Nemanja has led a seminary in the field of mathematics and international programs in the research center Petnica and he has also coordinated the program of Belgrade Science Festival and the project Researchers Night. After that, he has worked in the educational ministry cabinet of Srđan Verbić as a special consultant that is in charge of innovations, and during 2015, he was selected to become a director of the Center for science promotion. He is especially proud of the network of scientific clubs that opened in 13 cities throughout Serbia, during his term of office, that are still working today.
After he has joined the "Digital Serbia" initiative, he has founded a Legal Tech startup
that developed the software for notarising a document at a distance. In addition, Nemanja is the author of the Science Park at Ada Ciganlija, the first project of this type in Serbia, as well as interactive permanent scientific setting at the Museum of Science and Technology in Belgrade.