The scope of Digitalization: Education of the Future
The first panel within the Domains of Digitalization program is dedicated to the education, primarily focused on the digitalization of educational content in primary schools in Serbia.



Location

About the panel
This panel will address the topic of digitalization in formal education, what it is all about, why it is important, and how it can be applied and implemented in formal education in primary schools.
The first panel will feature five lecturers: Katarina Anđelković, program coordinator at Petlja Foundation, Nemanja Đorđević, program director in education for the Digital Serbia Initiative, Vesna Vojvodić, professor of Serbian language and literature and spokeswoman for Nezavisnost – a Syndicate of Educators in Serbia, Katarina Aleksić, advisor to the minister of education, and Jovana Tomić, project manager of Heapspace.
The program is realized in cooperation with Heapspace.
One of the main goals of the program will be isolating challenges and problems through identifying important topics, in addition to analysis of digitalization and its transformation in other areas, such as general education, culture, infrastructure, urban and rural development, business, creative industry, health, and others.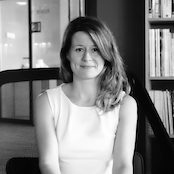 Jovana Tomić
Project Manager at Heapspace
Graduated political scientist for international relations and master manager in the field of media and culture. She has been working in the digital .marketing and communications industry for seven years. Her professional experience stretches from leading the gallery of contemporary art through work in digital agencies to the creation of communication and digital strategies in the ICT sector. Jovana is also engaged in numerous projects of decentralization of culture and support to the development of entrepreneurship.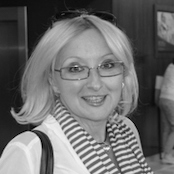 Katarina Aleksić
Adviser to the Minister for Digitalization in Education
She is an informatics teacher at the elementary school "Branislav Nušić" in Belgrade, and believes that that is the most beautiful thing in the world. Katarina advocates responsible and meaningful use of technology in an educational context, and she also thinks about her pupils a lot, and because of that, she promotes programming and problem solving in the early stage of education, hoping that her pupils will grow courage and an open-minded view. In the Ministry of Education, Science and Technological Development, she is the adviser of the minister for digitalization in education. Currently, Katarina is concerned with empowering schools for the self-assessment of digital maturity using the SELFIE instrument, auditing the Digital Teacher Competence Framework, organizing training of teachers who teach in IT departments, implementing the "Schools for the 21st Century" program and the Knowledge Sharing program.
She is also a member of various educational bodies at the local and international level, the Scientific Ambassador, the winner of the European competition "eSkills for Jobs 2015" in the category of exceptional use of ICT in teaching, the MIE expert, the co-author of textbooks for Informatics and Computing, and the winner of many awards from sphere of methodology of IT teaching.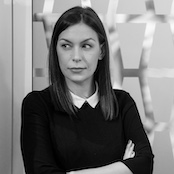 Katarina Anđelković
Program activities coordinator - Petlja
She has graduated on department of Sociology, Faculty of Philosophy, at University of Belgrade. After that, she worked for five years in the Ministry of Trade, Tourism and Telecommunications, where she has led projects such as "Digital Schools", competitions like "Digital Class" and initiatives like "Click Safely (Online)". She has spent two and a half years in the ministry in the Center for the Promotion of Science working on international projects, popularization and decentralization of science in Serbia. From the end of 2017, she has returned to elementary and secondary education in the field of information technology through her work in Petlja, while she continues to promote and popularize science in her free time.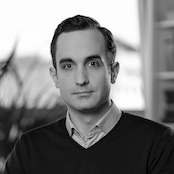 Nemanja Đrođević
Program Director for Education - Digital Serbia Initiative
He runs programs of the Digital Serbia Initiative in the field of non-formal and formal education at all levels. This non-profit organization, which currently gathers 25 organizations and companies from various economy sectors, advocates the digital transformation of Serbia, he sees the key connection force in education, that is going to ensure the whole society to develop contemporary knowledge and skills.
In the beginning of his career, Nemanja has led a seminary in the field of mathematics and international programs in the research center Petnica and he has also coordinated the program of Belgrade Science Festival and the project Researchers Night. After that, he has worked in the educational ministry cabinet of Srđan Verbić as a special consultant that is in charge of innovations, and during 2015, he was selected to become a director of the Center for science promotion. He is especially proud of the network of scientific clubs that opened in 13 cities throughout Serbia, during his term of office, that are still working today.
After he has joined the "Digital Serbia" initiative, he has founded a Legal Tech startup
that developed the software for notarising a document at a distance. In addition, Nemanja is the author of the Science Park at Ada Ciganlija, the first project of this type in Serbia, as well as interactive permanent scientific setting at the Museum of Science and Technology in Belgrade.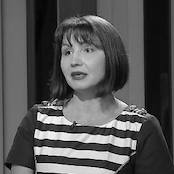 Vesna Vojvodić
Professor of Serbian Language and Literature and spokesperson of the branch union of educational workers of Serbia "Nezavisnost" within the United branch trade unions "Nezavisnost"
After completing her undergraduate studies, she received her Ph.D. in the field of literary sciences at the Faculty of Philology, University of Belgrade. For a quarter of a century, she is shaping, upbringing and educating young people in high school. She is also the founder of a drama troupe that takes place at festivals for theatrical creation of young people. Vesna is also an author and co-author of textbooks and numerous scientific papers. She is also an exhibitor at scientific and expert meetings and grandstands in the Serbia and abroad. Vesna also believes that trade union and humanitarian activism make sense as long as people search for happiness, equality, freedom and social justice with dignity and solidarity.