Belgrade Gets Digital Meetup #7
Join us at the seventh Belgrade Gets Digital Meetup and delve deeper into the world of AI and design!

Location

Instructor




Fee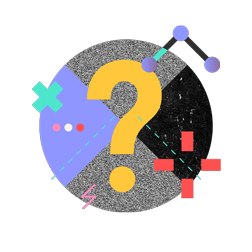 What is it about?
Belgradegets.digital Meetup is a physical meeting point for a community of international professionals and digital nomads already living and working in and from Belgrade and is a perfect place to meet new people, get actively involved in the local ecosystem and create stronger connections with the community of innovators, entrepreneurs and digital workers.
What's the role of artificial intelligence, augmented reality, and speculative design in reimagining the future? How can we inspire people to rethink the purpose of everyday objects and reduce waste? How can we strengthen our ability to shape the future?
These are just a few of the intriguing questions we'll explore with our special guest, Simone Rebaudengo, at the seventh consecutive BGGD Meetup. Simone, an Italian designer based in Belgrade, is one of the co-founders of oio.studio. Together with his colleagues, he delves into the implications of living and interacting with networked, smart, and autonomous systems.
Simone operates at the intersection of art and industry, collaborating with notable clients and companies like IKEA, Google, FROG, and the Museum of the Future. His work involves creating both actual products and speculative objects displayed in galleries and museums. With a focus on the near future, he employs objects and prototypes to ignite debates and stimulate human creativity.
Join us at the event to discover Simone's fascinating projects and gain insights into the pivotal role of design in shaping our imminent future.
Belgradegets.digital is a digital platform providing relevant and important information about the local ecosystem, visa and work permit procedures, but also about the nightlife, culture and local uniqueness that could make a life for international professionals and digital nomads in Belgrade more easy and fun.
This article was made possible by the support of the American people through the United States Agency for International Development (USAID). The contents of this article are the responsibility of Nova Iskra do not necessarily reflect the views of USAID or the United States Government.
Simone Rebaudengo
co-founder and creative director at oio studio
Simone Rebaudengo is co-founder and creative director  at oio studio, a creative company on a quest to turn emerging technologies into an approachable, everyday, and sustainable reality for humans and beyond. Previously, he designed future scenarios and products for The Museum of the Future in Dubai, founded a design fiction practice called Automato.farm, and was lead designer at BMW Designworks and Frog. His work focuses on building experiential visions of the future and exploring the implications of living and interacting with networked, smart, and not-so-human things. His projects have been awarded by the Red Dot Design Award, Core77, and Interaction Awards and exhibited in galleries and museums such as the Vitra Design Museum, the Triennial Museum in Milan, and MAK Vienna.