Mobile UX Design Workshop
During this workshop you will learn the basics of mobile app design from scratch. Javier Cuello, a professional in the field, will teach you tools, workflows and good practices in designing for mobile. At the end, you'll have a working prototype of your app.

Location

Instructor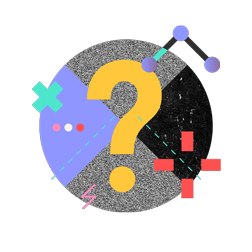 What is it about?
The workshop will go through the main steps that you need to design a native app for iOS and Android. You will understand interaction patterns and the visual style of each platform. Besides that, you will learn what are the good practices to design a touch interface.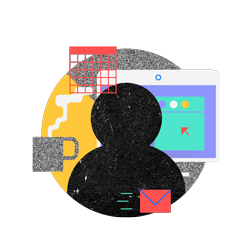 Who is it for?
If you are a designer looking to make a step forward in your career, this is the right place for you. You don't need to code or have experience designing apps. Content is also suitable for programmers, project managers and other non-designer profiles.
Contents are pretty straightforward and easy to follow. Some design knowledge is appreciated, but if you are not a designer you won't have problems.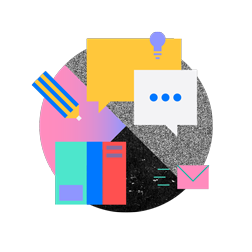 What's in it for me?
You'll learn how to follow a step-by-step process to design a mobile app prototype. You'll also learn about interactions patterns and visual style for both iOS and Android, as well as how to use tools to prototype with interactions, gestures and animations. From drawing on paper, class will move to other more advanced tools (but still easy to use). With these tools, you'll be able to build a working prototype that will resemble a real product.
Main content:
Mobile design process
Interaction patterns
Design style in iOS and Android
Designing for touch
Animations and micro-interactions
Working with developers
After the workshop you will:
Know how to approach a mobile design project
Know how to use different interaction patterns
Understand key differences between iOS and Android
Have an overview of design tools
Be a more a more complete designer for today's market needs
From idea to reality, it is important to not lose time until getting a working prototype. This workshop will teach you tools for rapid prototyping. It is useful for non-designers too.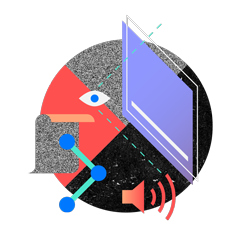 How will I learn
We usually work in small groups of 2-3 people. Then, you'll make some short practice exercises, following a hands-on approach. We'll use more time for the main exercises. We'll reserve some time at the end of the workshop for you to ask whatever you need to know.
Just bring your computer (PC or Mac) and a bit of enthusiasm. We'll provide you with the rest of the materials you'll need to work.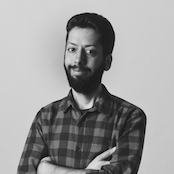 Javier 'Simón' Cuello
Designer
Designer from Argentina, Javier lived 6 years in Barcelona. There he has worked for projects for Zara, Telefonica, Yahoo and FC Barcelona. These last 4 years, he has been travelling around the world embracing a nomadic lifestyle.
Since 2014, Javier is leading 'Nomadic Designer', doing workshops about mobile UX design. This project has taken him to more than 15 countries. He has also taken part of Colombia 3.0, UX Spain, UX Sofia and Campus Party (Ecuador and Brazil).
Javier is co-author of 'Designing Mobile Apps', a book self-published in 2013. Besides that, he's been writing for Smashing Magazine.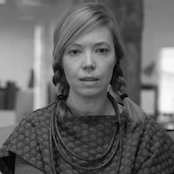 Nana Radenković
nana@novaiskra.com
00 381 (0) 11 4051 897